amr

Semi-automatic single wafer processing

Our modular, semi-automatic amcoss amr stand-alone spinner is the perfect tool for highly flexible processing of single-wafers of diameters between 2" and 300mm. It is of great benefit for R&D laboratories and other institutions with small-lot production and single processing steps.
semi-automatic amr single wafer processing equipment
Free choice for profitable small batch series
Our amcoss amr series for coating, developing, cleaning, lift-off, vapor priming, and heating of individual substrates is a completely modular system and perfectly adapted to the requirements of single- and small batch series production. The control unit, consisting of the control system with the ams PILOT software, may be flexibly combined according to customer needs and specific process requirements, with one or more selected processing units. Every unit holds one processing module (coater, developer, cleaner, lift-off, hot-/coolplate, vapor priming hotplate or media module). Therefore, our customers can individually compose their personal amr equipment. Depending on the wafer diameters that will have to be processed, the units will be fitted with different processing modules of varying sizes. As a consequence there are two amr types varying in size with, however, the same dimensions:
amr 200 – for wafer types 2" to 200 mm in diameter, as well as Small Pieces
amr 300 – for wafer types 2" to 300 mm in diameter, as well as Small Pieces
Possible configurations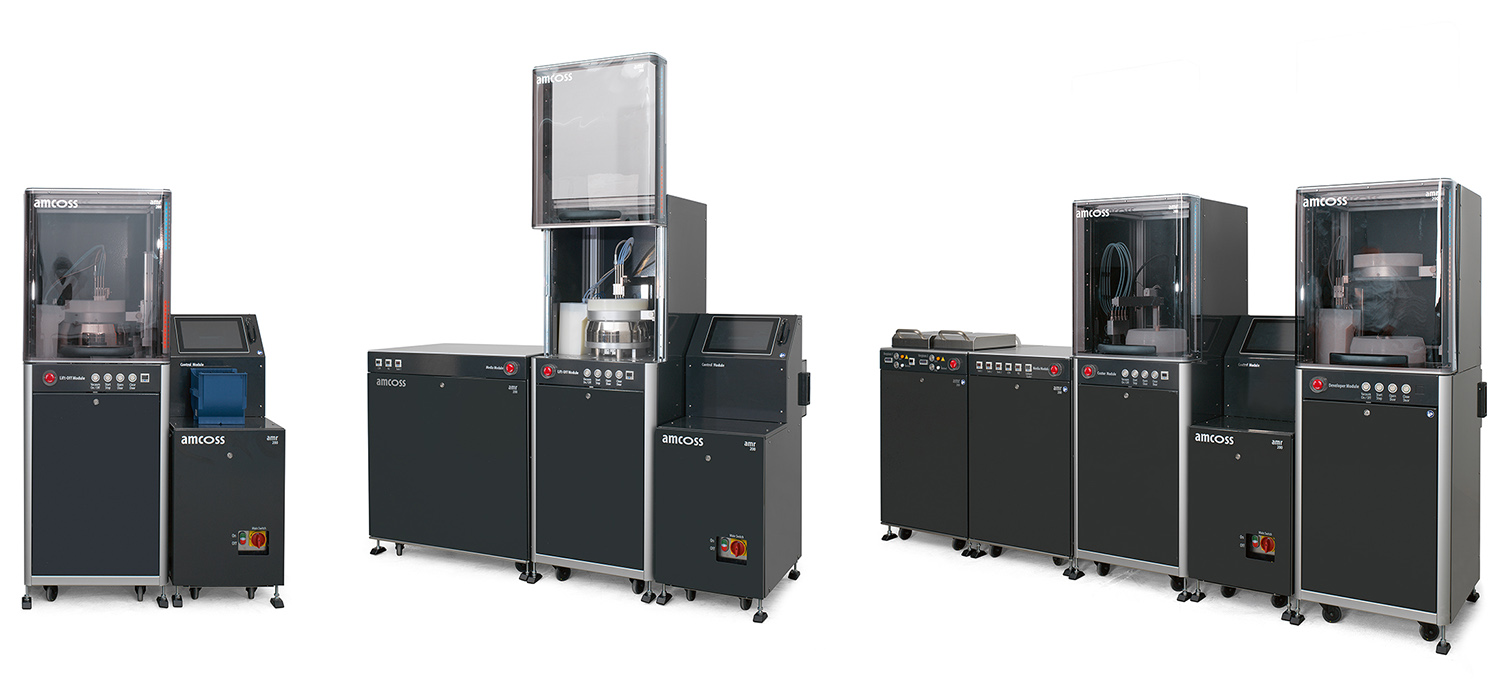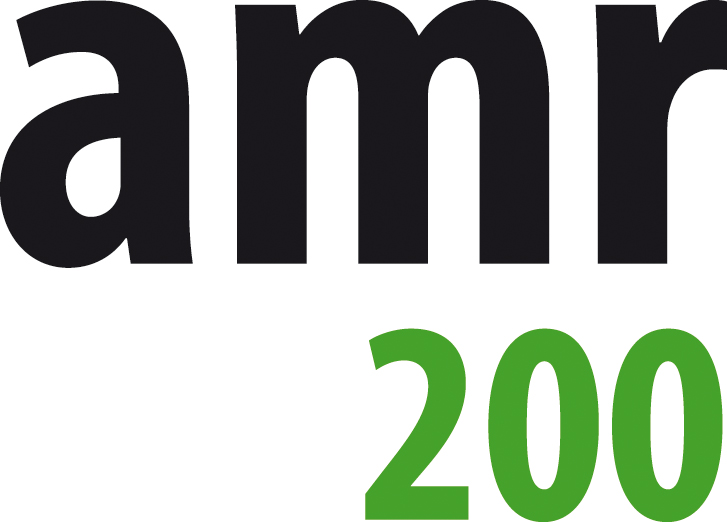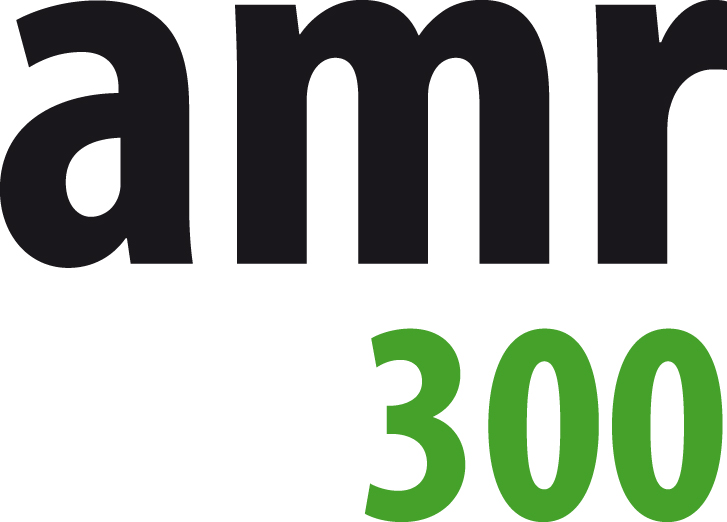 Processing units
Proven quality requiring minimum space
Naturally, all amr units contain the same proven processing modules as used in our amc equipment with all their sophisticated features. The only difference is wafer handling, which in contrast to our amc series does not run automatically in the amr tools. This means that the operator has to put/remove the substrates manually into/from the process modules. Processes themselves, however, will run fully automatic as usual and will be controlled and monitored by our intelligent ams PILOT software. Existing recipes may be taken from/to amcoss amc equipment.
All processing units do have the same compact and space-saving measurements (except for the control unit, which is even smaller). So, the room required can be planned easily which saves expensive production or laboratory space.
amr control unit
Control system with ams PILOT software for control and easy operability of all processing units connected.
Outer dimensions L x W: 600 mm x 450 mm
12" colour-touchscreen with IPC
Carrier placement area for easy loading and unloading of substrates
Comfortable access to components inside the housing
Recipes can be transferred from or into amcoss amc equipment
amr processing units
Coater/lift-off unit
Outer dimensions L x W: 600 mm x 600 mm
Positive- & negative-coating
SU8 coating
PMMA coating
Spray coating
Thick-resist coating
Standard metal-lift-off with NMP, DMSO
Resource-saving metal-lift-off with DMSO Megasonic
Solvent strip
---
Developer/cleaner unit
Outer dimensions L x W: 600 mm x 600 mm
Puddle developing
Spray developing,
Developing with TMAH, KOH & solvents
Post CMP cleaning
RCA cleaning
Frontside, backside and edge bevel cleaning
TSV cleaning
---
Heater unit
Outer dimensions L x W: 600 mm x 600 mm
Optional cover heating
Distance control to hotplate surface via fixed proximity, programmable proximity, vacuum contact
Sustainability in every piece
Sustainable production and company management are not only limited to large-scale production businesses – on the contrary: many times, companies processing small lots very often are facing individual and complex requirements in their production and do have to operate economically sustainable. These needs are fulfilled by our amr series, so that in terms of costs, technical possibilities, and room consumption you don´t have to crack a nut with a sledgehammer. Of course, you will receive the same proven quality, intelligent technologies, as well as environmentally protective and ergonomic aspects with your equipment.
Reasonable costs
Besides attractive acquisition costs of the amr tools, regular expenses for e.g. operation, maintenance, spare parts, and repair, as well as costs for frequently necessary process adaptations can be kept low, thanks to well-thought out machine features. The compact dimensions of our amr tools help to reduce space requirements, for space is partly limited and expensive anyway. All of that makes a positive impact on rentability of small batch production.
Flexible process adaptations
Modifications to various process parameters that can be realized in an easy, flexible and quick manner are essential for single wafer production or test runs. The modular setup, simply convertible processing units and intelligent product features as e.g., our absolutely accurate nozzle positioning which makes test runs obsolete, highly account for that fact. Furthermore, ams PILOT software makes adaptations especially simple and comfortable.
Modern man-machine interface
The visually appealing, but still functional amr equipment design underlines the ergonomic and safety related aspects, which make work for operating personnel easier. The same applies to our user-friendly ams PILOT software which helps to save energy through its energy save mode.
Highlights
Sophisticated details make up an ideal system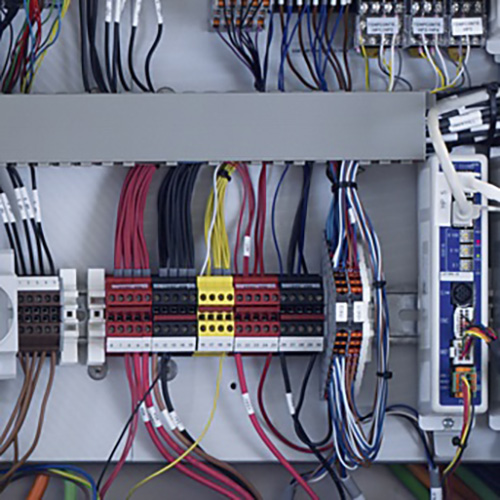 Reduction of controls
Reduction of controls
Due to intelligent designs, advantageous machine layout, and the use of standardized industrial components, the great number and variety of control parts as well as other components could be substantially reduced. As a result, error rate decreases, material costs can be saved, service is being facilitated, and costs, as well as labor input are reduced in general.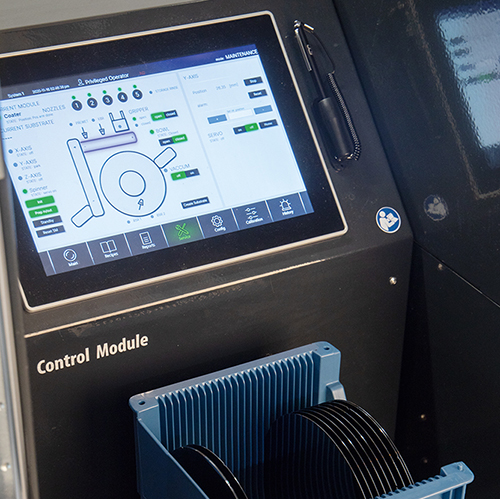 Central process control
Central process control
A central control unit monitors all connected processing units via the respective software module of our comfortable amcoss ams PILOT software. The number of processing units may be extended at any time. All necessary parameters can be adjusted and are logged in the software. All the main control components are easily accessible and tightly arranged in one spot within the control unit and are therefore completely separated from resists, media and solvents.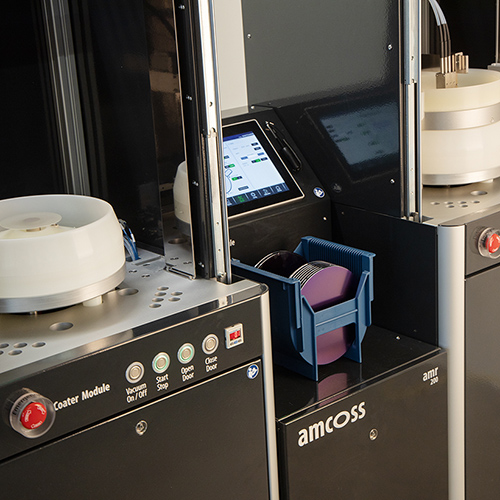 Elaborate operating concept
Elaborate operating concept
ams PILOT control software, as well as the setup of the equipment in general have been designed to offer best possible user-friendliness, ergonomics and comfortable handling. Even though the processing areas are completely housed-in, the frameless protective windows can be slid upwards to give comfortable access to the bowls. For operation you may also move unhindered between processing units, because you are not being obstructed by disturbing swinging doors. All of that helps to save room capacity. Furthermore, the processing modules as well as the touch screen are mounted in comfortable working height. Our modern software can be intuitively operated and supports even unexperienced users.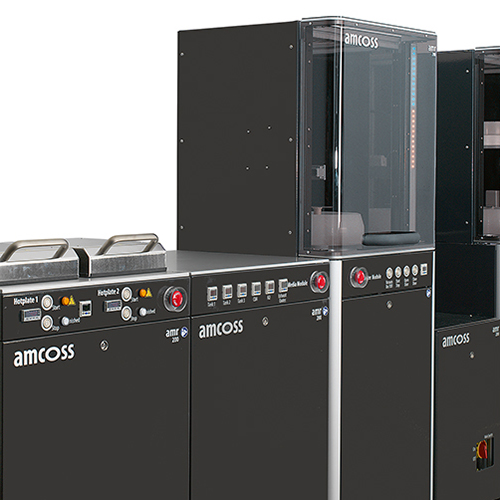 Unique equipment design
Unique equipment design
During development of the classy design by an industrial designer our focus was not only on modern appearance, but especially on user-friendliness, functionality, and ergonomics: the large sliding doors allow good insight and access to the processing modules, all operating elements are in favourable positions and both integrated LED status lights can be seen well from any direction. The anthrazite coloured surface coating is on the one hand insensitive towards chemical cleaning agents and on the other hand absorbs the amber light in the cleanroom which is relaxing to the eye.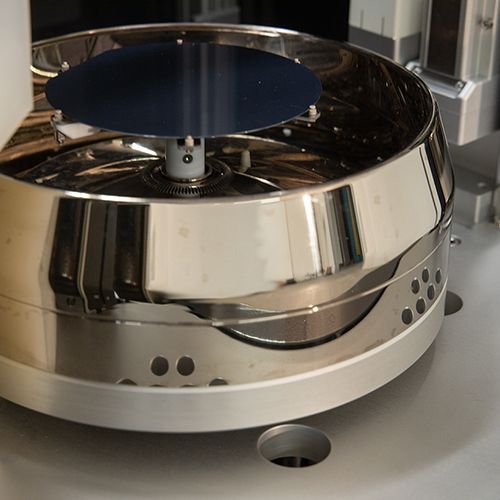 Flexible machine adjustments
Flexible machine adjustments
Its modular setup and adaptable software ensure that the amr equipment can be easily extended with new machine units directly at our customers' site. Moreover, retrofitting or exchange of process bowls, extension of resist- or media piping or even the installation of an additional FFU can be realized without problems. So, whenever their process requirements change, our customers can be offered uncomplicated solutions.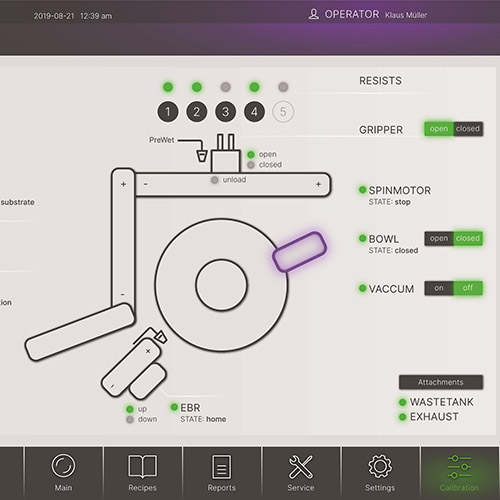 Easy maintenance
Easy maintenance
Use of long-living, proven standard components, easy installation and removal of bowls and many other of the already mentioned highlights make maintenance simpler and reduce its requirements as well as machine downtime. In addition the whole system is being supported by the comfortable service functions of ams PILOT software.
Download flyer semi-automatic amr wafer processing equipment